'Guerrilla' Wrongful Termination Lawsuit Heads Back to State Court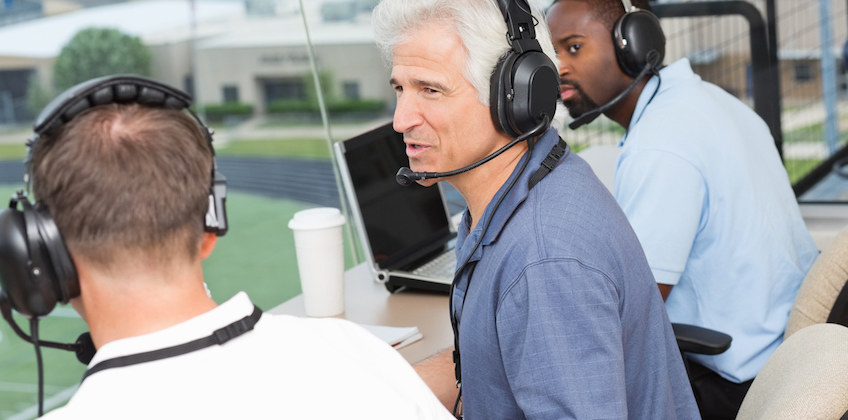 By
Gordon Gibb
Los Angeles, CA: An update now on the California wrongful termination lawsuit filed by a former ESPN tennis commentator allegedly fired from his position with the network over the use of a word plaintiff Doug Adler claims he never used.

Adler – a tennis expert, former All-American player and a commentator on behalf of ESPN for numerous tennis events – was covering the 2017 Australian Open and was describing the aggressive style of play exhibited by competitor Venus Williams. Adler claims he used the word 'guerrilla,' a term Adler says has been used previously to describe aggressive tennis.
Viewers, however, heard 'gorilla' and assumed Adler was using a demeaning term to lash out at Williams, who is African American. ESPN received a number of complaints and negative backlash. Adler was fired. He alleges wrongful termination, and claims the network was not sympathetic given the reality the two words – spelled differently and meaning two different things – sound exactly the same when spoken.
Adler filed his wrongful termination lawsuit in state court in California in February. Earlier this month, on March 16 the lawsuit was moved to federal court on grounds that Adler and the defendants hailed from two different states, thus giving the federal district court jurisdiction to hear the case. ESPN Productions Inc., the defendant, also held an assumption that damages sought by the plaintiff would exceed the $75,000 ceiling observed by the state court for amounts-in-controversy.
However, US District Court Judge Percy Anderson didn't feel there was sufficient grounds in the defendant's statement that co-defendant Mark Gross and Jamie Reynolds – two vice-presidents of ESPN – resided in Connecticut "upon information and belief" of ESPN. The network is also based on Connecticut.
According to Judge Anderson, "upon information and belief" was an insufficient statement to qualify, for the purposes of the Court and the litigation at hand that Gross and Reynolds did, indeed reside in New England.
"The notice of removal's allegations, alleged on information and belief, are insufficient to establish the citizenship," the ruling states, adding that a party should be able to allege "affirmatively" the citizenship of the relevant parties.
Given that diversity jurisdiction could not be invoked, the wrongful termination lawsuit goes back to state court in California.
Adler has not specified amounts for damages and recovery he seeks within his California wrongful termination lawsuit. ESPN, for its part worked up a figure of at least $148,000 based on a calculation estimating lost wages, emotional distress, punitive damages and legal fees.
The wrongful termination lawyer representing Adler noted in a statement that one cannot place a value on one's reputation – since destroyed, the lawsuit claims – when an employer imposes a false label of 'racist' followed by termination of employment over an "innocuous comment," the statement said.
While covering the match and describing Williams' aggressive play, Adler stated, "She misses her first serve and Venus is all over her. You see Venus move in, and put the guerrilla effect on...charging [opponent Stefanie Voegele]."
Adler maintains he said 'guerrilla.' Viewers, however, heard 'gorilla' and assumed Adler was uttering a racial slur against the accomplished tennis star. The plaintiff was made to apologize on-air the next day, only to be fired one day after that.