Will Paid Sick Leave Spur California Labor Lawsuits?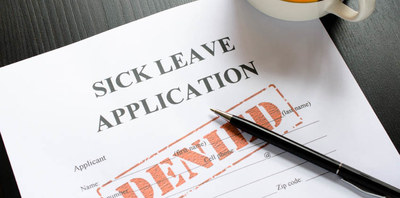 By
Jane Mundy
Sacramento, CA Under the California labor law about 6.5 million Californians are - for the first time ever - entitled to paid sick leave. The Paid Sick Leave Law became effective July 1, 2015 and already some legal experts predict that lawsuits will follow.

If an employer denies an employee accrued paid sick leave and/or retaliates in any way when an employee tries to use paid sick leave, that employee can now file a labor law complaint with the California Labor Commissioner's Office. After a complaint is filed, the Commissioner's Office has the authority to investigate the complaint and determine if damages and penalties will be awarded.
Many of those 6.5 million workers (about three-quarters of the state's low-wage workers) who will benefit from this new law for the first time are parents who have to take care of their children. Too often children would show up at school sick because the (often single) parent feared getting fired if they didn't show up at work. Having to send a sick child to school or leaving a sick child at home alone is heart-wrenching. Hillary Clinton said that no one should have "to choose between keeping a paycheck and caring for a new baby or a sick relative."
And many employees who were never given paid sick leave, or any paid time off, are workers earning minimum wage. People in restaurants and retail who are barely scraping by and go to work sick (yes, the person who cooked your food could have the flu). Assembly member Lorena Gonzalez, D-San Diego, said that "We just want employers to know it's not an option, and employees can't be penalized for using their paid sick days. They can't be fired or have their hours cut. It's important for them to know they have the right to earn these paid sick days."
The new law
is complicated
, and another reason why paid sick leave complaints may spur lawsuits. But every employee should know their rights and exactly what is covered. In a nutshell, for each 30 hours that somebody works, they get one hour of sick leave. The AB 1522 says that businesses will be required to show how many hours of paid sick leave workers have earned on their pay stubs. Employers can either choose to have workers accrue one hour of paid sick leave for every 30 hours worked, or grant employees three days of paid sick leave upfront, to be used within a one-year period.
Every business is required to provide this benefit, even if it only has one employee. Whenever possible, employees must provide "reasonable advance notification" orally or in writing of their desire to use the leave when the need for sick leave is foreseeable. Of course you can't always know beforehand when you will be sick but you can also use sick leave for the following:
• the diagnosis, care or treatment of an existing health condition
• the preventive care of an employee
• an employee's personal family member (including spouses, registered domestic partners, children, parents, grandparents, and siblings)
• employees who are victims of domestic violence, sexual assault, or stalking
If they haven't done so already, employers might want to familiarize themselves with the new paid sick leave law and revise their policies and procedures. And employees shouldn't rely on their employers to explain their benefits.