Summer Intern? Maybe You Should Be Getting Paid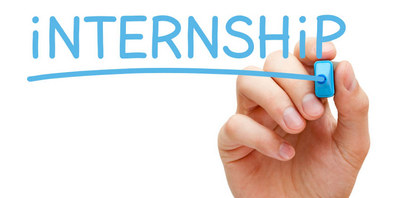 By
Jane Mundy
Los Angeles, CA Increasingly, unpaid interns are reporting that they are treated as unpaid employees and their employers are violating California labor laws and the FLSA (Wages and Fair Labor Standards Act).

Employers would be wise to brush up on the FLSA Act and the Department of Labor's (DOL's) criteria, to ensure their interns are not misclassified and exploited. In the past year, several class actions have resulted in unpaid interns being awarded unpaid wages and
California overtime
pay. (Do a quick Google search for "intern class action lawsuits" to see how much trouble you can get into: Paying interns minimum wage would be more cost-effective than settling an unpaid intern lawsuit.)
The latest suit filed May 1, 2015 in New York state court alleges the Giorgio Armani Corp uses interns for free labor. The proposed class action against the fashion giant was filed by former intern Claire Malnar. According to
Law360,
Malnar performed work duties including data entry, unpacking boxes and organizing inventory when she interned for the company for three months in 2010. The DOL clearly states that:
• The internship, even though it includes actual operation of the facilities of the employer, is similar to training which would be given in an educational environment.
• The employer derives no immediate advantage from the activities of the trainees or students, and, on occasion, the employer's operations actually may be impeded.
The suit seeks payment of back wages under New York labor law. The case is
Claire Malnar et al. v. Giorgio Armani Corp. et al.,
case number 154399/2015, in the Supreme Court of the State of New York, County of New York.
Just one day before the Armani suit was filed, Metro-Goldwyn-Mayer (MGM) HD Productions LLC was hit with a putative class action in California court. Kimi Gupta claims she worked for the TV channel about nine hours per day, two days a week before she was fired for "making mistakes." Gupta claims that MGM systematically hired interns to work for free.
The complaint states that "Defendants lured students and others into providing free labor and services as interns under various pretexts, including telling them that 'there was always a chance of getting hired' if they worked for a period of time without compensation."
One of the Department of Labor's (DOL) six criteria is that "The trainees or students are not necessarily entitled to a job at the conclusion of the training period."
Further, the lawsuit adds that, "By engaging in such tactics and schemes, defendants procured the labor of unsuspecting and vulnerable persons, illegally reduced labor costs on its productions, and unfairly competed with others in the market." The MGM lawsuit, which claims violations of California's minimum wage law and the Unfair Competition Law, could involve more than 100 former MGM interns.
Last year Viacom Inc. settled with former MTV Networks and Viacom interns for $7.2 million and Condé Nast settled with 7,500 former interns for $5.8 million. The latter terminated its internship program. And thirdly in 2014, NBC Universal agreed to settle with about 8,000 former unpaid interns at
Saturday Night Live
and MSNBC for $6.4 million.
Obviously, it doesn't pay to treat interns like unpaid employees.
The Fair Labor Standards Act's ("FLSA") six criteria for unpaid interns are as follows:
• the position be educational;
• benefit the intern;
• not displace other workers;
• provide no immediate advantage for the employer;
• have no promise of future employment;
• a clear understanding that it is an unpaid position.
Visit
FLSA
(Wages and Fair Labor Standards Act) for more information about unpaid internships.