Arbitration Agreement "Unconscionable" in California Wrongful Termination Case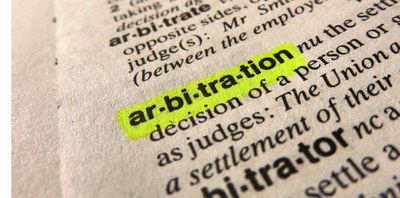 By
Gordon Gibb
Antioch, CA The plaintiff in a California wrongful termination case has scored a partial victory following the ruling of an appellate court upholding a trial court's earlier conclusion that an arbitration agreement signed as a condition of employment by the plaintiff was "procedurally and substantively unconscionable."

According to court documents, plaintiff Julie A. Carlson worked as the office manager for Home Team Pest Defense Inc. in Antioch, California. After five months on the job in 2013, Carlson was fired.
Carlson sued Home Team in 2014 alleging wrongful termination, harassment, breach of an employment agreement and other claims. Home Team, for its part, moved to compel the case to arbitration. That's because Carlson had signed - allegedly under duress - an arbitration agreement at the time of her hiring.
The plaintiff had objected to signing the arbitration agreement, given that in her view it was too broad. However, her prospective employer applied a "take-it-or-leave-it" stance to the agreement, requiring that Carlson duly sign the agreement or else the offer of employment would be withdrawn.
The trial court denied Home Team's application to compel arbitration in the case based on the signed agreement. The appellate panel upheld the lower court's findings in the California wrongful termination case.
"Carlson was required to sign the agreement without time for reflection, and despite her objections to signing it after being told that a copy of the dispute resolution policy was not available to her for review," the First Appellate District wrote in the 24-page published opinion. "We agree with the trial court that a high degree of procedural unconscionability accompanied the signing of the agreement in this case."
The agreement was also one-sided, the appellate court noted. While the plaintiff would have been denied all access to the courts for any of her non-statutory claims, the agreement exempted the defendant from having to arbitrate its most likely claims against Carlson. In other words, the defendant wielded all the power and opportunity for redress against the plaintiff, leaving the plaintiff at the short end of an unbalanced playing field.
"We conclude that the trial court's findings that the agreement was one-sided, objectively unreasonable, and lacked mutuality was supported by substantial evidence," the opinion states.
The arbitration issues now settled, the California wrongful termination case can move forward. The case is
Julie A. Carlson v. Home Team Pest Defense Inc. et al.,
Case No A142219, in the California Court of Appeal, First Appellate District.