Fast Food Joints Sizzling with California Labor Law Violations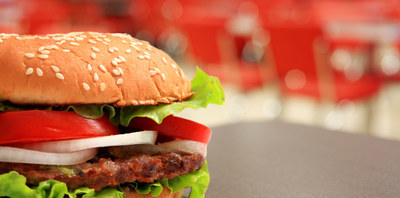 By
Jane Mundy
San Diego, CA The summer is heating up and some fast food restaurants are sizzling with violations against California labor laws.

Employees at Five Guys Burgers are flipping more than burgers. Both former and current workers have sifted through pages of legal documents and filed a class-action lawsuit against the burger company, claiming
California overtime
and meal break violations on behalf of the company's non-exempt, hourly California employees. Originally filed last November 2012,
Gutierrez v. Five Guys Operations
(Case No. 37-2012-000-86185-CU-OE-CTL) is currently pending in San Diego County Superior Court for the State of California.
Besides claiming non-payment of overtime and meal breaks, the class-action complaint also alleges that Five Guys Burgers failed to provide the proper amount of overtime wages and also failed to provide to their non-exempt, hourly employees in California all legally required thirty (30) minute uninterrupted meal breaks.
The California Labor Code dictates that non-exempt hourly employees must be paid overtime for any hours worked in excess of eight in a workday, and 40 in a workweek must be paid at 1.5 times the employees' regular rate of pay.
Over at Taco Bell, plaintiffs in several class-action lawsuits filed between 2007 and 2010 were finally granted certification in January 2013 with respect to the late meal break class. YUM! Brands, Inc., the world's largest quick-service restaurant company with over 39,000 units in more than 125 countries and territories (that are primarily made up by its KFC, Pizza Hut and Taco Bell), continues to defend itself against a consolidated wage and hour litigation in California, according to the Company's April 29, 2013, Form 10-Q filing with the U.S. Securities and Exchange Commission.
Taco Bell Corp. was named defendant in the class-action suits alleging violations of California labor laws, including unpaid overtime, failure to timely pay wages on termination, failure to pay accrued vacation wages, failure to pay minimum wage, denial of meal and rest breaks, improper wage statements, unpaid business expenses, wrongful termination, discrimination, and conversion and unfair or unlawful business practices in violation of California Business & Professions Code Section 17200.
Furthermore, a number of former Taco Bell employees are also seeking penalties for alleged violations of California's Labor Code under California's Private Attorneys General Act as well as statutory "waiting time" penalties and alleged violations of California's Unfair Business Practices Act. The Plaintiffs seek to represent a California statewide class of hourly employees.
According to calculations by the Federal Judicial Center, US employers have seen an increase in the number of wage and hour lawsuits filed against them in federal court, and California is no exception. A recent article in
Corporate Counsel
said in 2003 that the number of federal cases nearly doubled, from 2,035 to 4,055. By 2007, they had increased to 6,786.
Meanwhile, fast food franchiser Alia Corporation (which has more than 20 outlets in California) agreed to pay $100,000 to settle a disability discrimination lawsuit filed by the Equal Employment Opportunity Commission (EEOC). The lawsuit was filed in 2011 on behalf of a former floor supervisor with an intellectual disability who was demoted to janitor when Alia took over. The EEOC alleged that Alia cut his hours and reduced his hourly wages, thereby forcing him to find other employment and resign by June 2009. The EEOC argued that Alia had engaged in disability discrimination that violated the Americans with Disabilities Act (ADA).