Misclassified Engineer and California Labor Law—Overtime Lawsuit?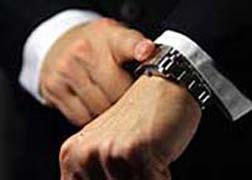 By
Jane Mundy
Sacramento, CA Brian was told that, due to the "criteria" with his new position, he is not eligible for overtime compensation. But Brian is familiar with the California labor law and disagrees, believing he has been misclassified as exempt.
Brian is a field service engineer. Although
engineers
in California's software industry are amongst the most misclassified of professions, Brian's job isn't dissimilar. "Say a customer has a broken pharmaceutical instrument??"I go to their facility and repair it on site and that's basically my job description," he says. Brian doesn't design or implement anything, nor does he supervise anyone.
"I thought exempt means that you have people you are responsible for, which I don't," Brian says. "I asked my supervisor for the exact definition of exempt. He just answered by saying that my job is exempt. Period. That isn't much of an answer."
Brian's previous employer did pay him overtime. It was the same position, going to the same pharmaceutical companies with the same type of repairs. But he was paid hourly??"his present job is paid by salary.
"When I was hired by the company I work for now, I asked about overtime; from past experience I know that the job means long days," says Brian. "They told me right away that I wouldn't get any overtime, so I asked what happens if I work 12-hour days, which I did often in my last job. I was always paid two hours at time-and-a-half and after that double time. My employer said it would only happen once in a while. I started this job last October and since that time I have worked 12 hour days three times a week, every single week.
"I still want my employer to explain why I am
considered exempt
. What is most annoying is that I got the evil eye because I asked. When I told him that every other company like this one pays overtime, he told me to ask HR. I just gave up, afraid of being labeled a troublemaker."
The last company Brian worked for was much larger than this one, and their policy was straightforward??"they adhered to the California labor code. If anyone worked past 12 hours, they were paid double time. The company he works for now is much smaller, but the California labor law still applies.
Although the company he works for now employs about 15 engineers, Brian says the others have different circumstances. "This company was originally Canadian and a California company purchased it," he explains. "The other engineers are Canadians??"they definitely don't want to rock the boat! Some are in-house engineers so I don't know what their status is, but all the external engineers are like me, exempt."
Brian's next move mainly has to do with his year-end review. "I am waiting to see what my review looks like," he says. "If I start slowing down to 8-hour days, my review will likely say I don't get the job done. If it is at all negative I will be pissed because I know I am getting the job done. And if it is negative I will continue to push hard for overtime because I will likely get laid off anyway…
"However, on a positive note, I was told that California labor laws are some of the toughest for overtime. They favor the employee so I am hopeful that this company will comply with the labor law. I considered working for other companies in other states such as New York, but this California company came out ahead. I hope.
"Meanwhile, in these tough economic times, I will just shut my mouth. Even though I am happy to do all of the work, I just want to be compensated for it. I haven't figured out how much I am actually owed but I believe this company owes me thousands of dollars in overtime pay."
Brian has to weigh the odds and decide whether he wants to make a California overtime claim, at the risk of getting laid off. At the same time, Brian also knows that his employer runs the risk of paying double the amount of overtime compensation if retribution is involved. A California labor law attorney will be able to assist Brian in making a decision.