California FMLA Lawsuit Stymied by Tribal Immunity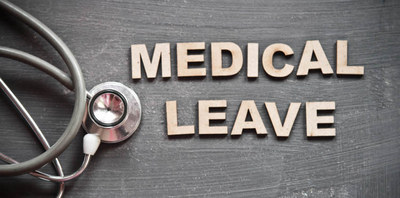 By
Gordon Gibb
Cabazon, CA A lawsuit brought before a federal judge in California citing the Family and Medical Leave Act (FMLA) was lost for the plaintiff when the judge hearing the matter dismissed the case. The FMLA lawsuit was brought by a casino worker who had taken approved time off work for alleged medical reasons, only to have been terminated from her job. The plaintiff had filed a wrongful termination lawsuit.

However, there are various twists in this case given that the lawsuit was filed against the Morongo Band of Mission Indians - the operator of the slot facility - resulting in a ruling that sovereign immunity protects the tribe and its casino from FMLA claims.
The plaintiff in the California FMLA case is Crystal Muller, a former slot machine attendant who filed her complaint last November. According to court documents, Muller alleged she had fallen ill in 2010, requiring sick leave under FMLA. The leave had been approved. However, in mid-2013, Muller was terminated from her position. According to the California FMLA lawsuit, a manager at the casino had reported that Muller's health issues were related to drug use, and that she was not capable of performing her job.
Muller countered that the drugs she was taking were prescribed for her disability - which wasn't identified - and that the drugs did not impede her work performance in any way.
According to court documents, Muller lobbied for an appearance before the tribal council to plead her case. In her view, the real reason for her termination had little to do with drug use or job performance and everything to do with approved FMLA leave, and she sought arbitration for her case before her approved FMLA leave was set to expire. However, the plaintiff noted that she did not receive a response from the tribal council until a year later, only to be denied.
In her lawsuit, Muller was seeking either a court ruling forcing arbitration with the tribe through a court order or a grant of equitable relief. The defendants, in their response, moved to have the case dismissed - a move opposed by the plaintiff as being premature, given that in her view she had not exhausted all available remedies at the tribal level.
However, in her ruling, US District Judge Virginia A. Phillips noted that sovereign immunity protected the tribe and the casino it operated from claims under FMLA. Judge Phillips said the tribe did not consent to face FMLA claims by entering a gaming compact with the state of California that obligates the tribe to meet Fair Labor Standards Act requirements and waives sovereign immunity to casino-related personal injury and property damage claims.
"The court will not infer a waiver of immunity as to certain types of claims based on a separate, unrelated waiver of different categories of claims," she wrote.
"Defendants correctly point out that no tribal remedies are available," she wrote. "Exhaustion is not required, in a case such as this, where it would be futile."
The judge also dismissed Muller's claims against two individual tribal officers, finding their official actions are protected by the tribe's immunity.
The case is
Crystal A. Muller v. Morongo Casino Resort and Spa et al.,
Case No. 5:14-cv-02308, in the US District Court for the Central District of California.