An Informed Employer Can Often Avoid an FMLA Lawsuit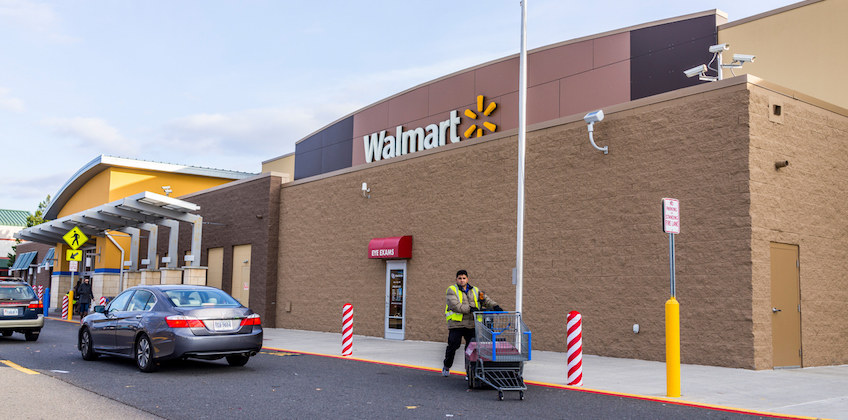 By
Gordon Gibb
Sacramento, CA: Employers based in California and who employ 50 or more workers face an extended basket of regulations through the California Family Rights Act (CFRA), which augments the federal Family and Medical Leave Act (FMLA). Thus, anyone filing an FMLA lawsuit in the state of California benefits from extended protections through the CFRA. And yet, notes the California Chamber of Commerce (CalChamber), there are, in some cases overlapping and conflicting tenets resulting from the conjoined Acts.

And then there is retail juggernaut Walmart, which has a footprint in every state of the Union including California, but appears to be having enough troubling adhering to the federal FMLA, without bringing the CFRA into the mix for its Golden State retail locations.
To that end, Walmart is facing a formal complaint from A Better Balance, the advocacy group that has accused Walmart of various violations against the Americans with Disabilities Act, FMLA as well as state and local laws with regard to a points system employed by Walmart to track the attendance records of its workers.
According to documents, Walmart assigns a point system to various infractions a worker might commit – anything from abusive language or insubordination towards a supervisor, to late arrival for work, or poor attendance overall. The report by A Better Balance infers that once an employee has accumulated a certain number of points, that employee is fired.
However, A Better Balance has taken Walmart to task for alleged infractions including, but not limited to the assignment of a 'point' to an individual having suffered a heart attack while on the job (and rushed to hospital), refusing to allow an employee time off work to care for a terminally-ill parent, and otherwise pressuring workers to come in for their assigned shifts in spite of their own illness, or that of a loved one.
This past November, the advocacy group filed a formal complaint with the US Equal Employment Opportunity Commission. Walmart has employees in California covered both by the FMLA as well as CFRA.
Advocates note that a common mistake amongst employers in any state is differentiating between a serious illness, and that which is non-serious in nature.
However, notes CalChamber, with two statutes to keep track of in the Golden State – the federal FMLA and California's own CFRA, there is a bit more to worry about.
Generally, under FMLA and for those employees who qualify, 12 weeks of unpaid medical and family leave are available to workers, with 26 weeks available to care for an ill or injured service personnel.
The CFRA also grants 12 weeks medical and family leave – for an extended illness, to care for an ill family member, or to bond with and help care for a newborn for example – but with remuneration to a certain percentage of an employee's wage. Unlike FMLA, CFRA is paid leave for those who qualify.
An employee can take family and medical leave under several different circumstances. FMLA and CFRA contain similar provisions and generally run concurrently. However, there are some situations where the leave will be FMLA only or CFRA only, notes CalChamber.
For example, there is no provision in CFRA for caring for service personal battling illness.
And yet, with so much allowance for leave under FMLA and CFRA in the state of California, not to mention rights and protections to ensure there is no retaliation against an employee exercising his or her rights, why would an employee need to pursue an FMLA lawsuit or similar action citing violations of the CFRA?
Most advocates agree it's due to a lack of understanding of FMLA and CFRA laws on the part of the employer and – at least in California anyway – how those two Acts intersect.
CalChamber is but one example of available guidance that can help employers avoid needless litigation, sparing an employee already under duress the added frustration of taking an employer to court for refusing the right, and the leave that is the employee's due.
That said, an employer can't blame an employee for simply attempting to exercise rights and freedoms – and leave (paid in California) – entrenched and guaranteed under state and federal laws.