Former Television Executive Files Lawsuit, Alleges FMLA Violations et al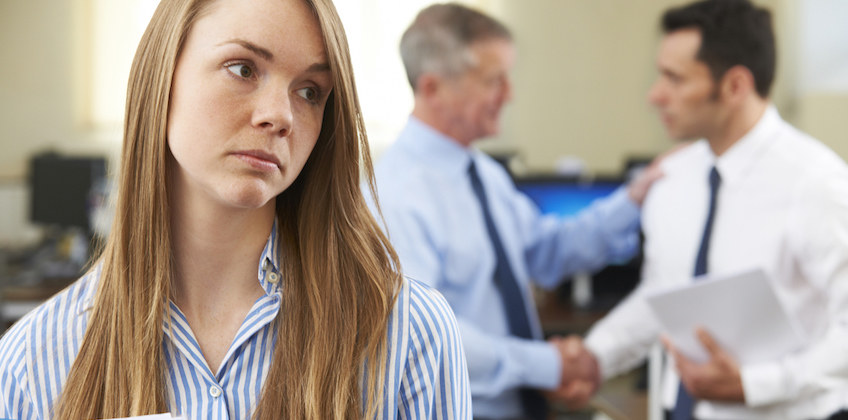 By
Gordon Gibb
Los Angeles, CA: A former executive with Black Entertainment Television (BET) in Los Angeles has filed an 18-count wrongful dismissal lawsuit against BET and parent company Viacom Inc. Amongst the allegations are charges of discrimination, gender bias and violations against the Family and Medical Leave Act.

The FMLA is a broad federal statute that combines with the California Family Rights Act (CFRA) to provide rights and protections for qualifying employees in the event of a health crisis, family illness or related emergency. Amongst the provisions is childbirth, the need to take time off to care for a sick, elderly or incapacitated family member, or a health crisis directly affecting the employee. FMLA and CFRA provide up to 12 work weeks of job-protected leave with benefits, and without retaliation for those employees who qualify.
Zola Mashariki alleges in her FMLA lawsuit that she qualified for leave during treatment for breast cancer – but was ousted from her position with the network without just cause, or so it is alleged.
According to court documents Mashariki was hired to head up the original programming division for BET following a long tenure with Fox Searchlight Pictures. Her move to BET was fueled in part by the BET brand, which spoke to the plaintiff as a woman of color, and the BET programming platform upon which Mashariki could further strengthen a visual representation of African Americans on the media landscape.
However, once on board at BET Mashariki alleges she found a hostile work environment towards women. The Harvard graduate who also earned a degree from Dartmouth College alleges the existence of a boys' club at BET and Viacom that resulted in the routine deprivation of opportunities for job and career advancement, together with intimidation and exploitation.
In particular, according to her FMLA lawsuit, Mashariki singles out the former President of Programming for BET, Stephen Hill – whom Mashariki specifically names in her lawsuit. Mashariki alleges Hill was combative, treated the plaintiff in a demeaning fashion and took credit for her ideas, amongst other allegations.
When she complained to senior executives about the alleged demeanor and behavior on the part of the individual to whom she directly reported, Mashariki alleges BET and Viacom began to retaliate against her through various avenues, including but not limited to denying the plaintiff additional staff support, and opening an investigation into her management style with the human resources department.
In November, 2016 – a month before her diagnosis of breast cancer – Mashariki lodged a formal complaint with Viacom with regard to discrimination and retaliation. According to court documents, Viacom responded by withholding bonus pay and intensifying surveillance into her work, in addition to other alleged forms of retaliation.
In December, Mashariki was given a diagnosis of early-stage breast cancer, and went on medical leave for treatment in February of this year. Under FMLA, qualifying employees are guaranteed up 12 weeks of leave with benefits within a rolling 12-month window, without retaliation or discrimination. The CFRA in California carries similar rights and freedoms. Mashariki's diagnosis of breast cancer, and the need for treatment would have qualified her under FMLA.
The plaintiff's situation worsened while on leave, when Mashariki was diagnosed with a more advanced form of breast cancer. The subsequent diagnosis required more advanced treatment, and an extension of her leave from BET.
According to Mashariki's 18-count FMLA lawsuit, various parties within BET worsened her situation while she was on medical leave by denying the plaintiff access to her emails and internal systems, together with the spreading of false rumors, or so it is alleged. Mashariki's lawsuit alleges that BET and Viacom attempted to terminate her employment on February 28. After Mashariki challenged that decision to terminate, the defendants withdrew.
However, court records show she was fired April 11 of this year, not long after Stephen Hill left the employ of BET. Hill's departure was announced March 29. At the same time, BET and Viacom announced that Mashariki, too would be leaving their employ – an announcement Mashariki had not approved, consented to or had prior knowledge of. The public announcement, the plaintiff alleges, created a firestorm in the media that resulted in a stream of speculation and innuendo that included, but was not limited to rumors of poor performance – accusations to which Mashariki could not respond due to her absence through employer-approved FMLA and CFRA medical leave, her ongoing treatment, and recovery from recent surgery.
Mashariki, in her 18-count lawsuit alleged she was terminated for lodging complaints about the work environment and discrimination, and her need to take medical leave, which Mashariki alleges is a violation of the Family and Medical Leave Act.
Viacom and BET maintain the allegations are unfounded. The case is
Zola Mashariki v. Viacom Inc. et al
., Case No. 2:17-cv-03366, in the
US District Court for the Central District of California
.