Federal FMLA Bill Tries for a Second Time, Mirrors California FMLA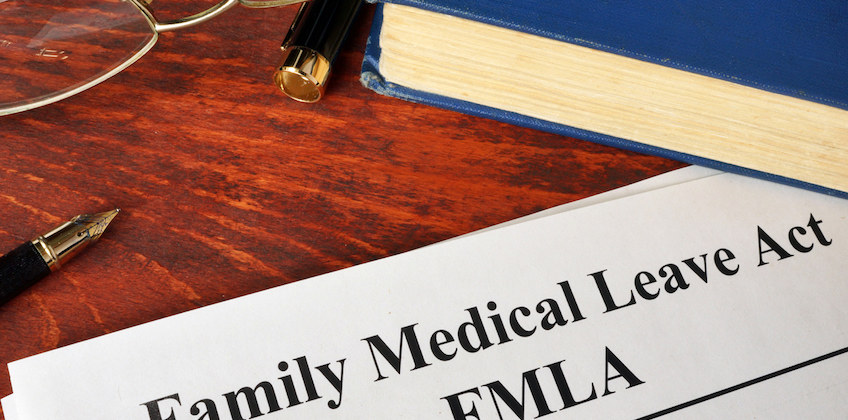 By
Gordon Gibb
Los Angeles, CA: Federal legislation that hopes to mirror rights for family and medical leave currently observed by California and one other state, has been proposed by Democratic lawmakers in the Congress. The Family and Medical Leave Act was introduced previously, but was not successful in passing through Congress and thus never made it to the desk of then-President Barak Obama in 2013, when the Bill was first proposed. This time, Representative Rosa DeLauro (D-Conn.), and 113 co-sponsors reintroduced the House Bill, while Senator Kirsten Gillibrand (D-N.Y.) reintroduced its companion legislation in the US Senate.

The proposed law would allow for workers to take up to 12 weeks of paid leave for a pregnancy, for the birth or adoption of a child, to recover from a serious illness, or to care for a seriously ill family member.
The federal Family and Medical Leave Act, as it currently stands, allows qualified workers to take time off as required for medical issues. However, federal FMLA leave is unpaid. The hope is that the new, updated version of the FMLA, if passed, would align the federal program with similar programs in New Jersey and California. Specifically, the Family and Medical Leave Act in the state of California – together with the California Family Rights Act (CFRA) – provide a portion of an employee's monthly salary up to a certain cap.
There are also proposed changes that would abolish certain restrictions, such as the minimum of 12 months of tenure with an employer, for whom an employee would have worked 1,250 hours or more in the previous year in order to qualify for CFRA and FMLA benefits.
Meanwhile, a plaintiff fighting a FMLA lawsuit in California alleges her employer breached the Family and Medical Leave Act as well as the California Family Rights Act, when the defendant allegedly failed to extend accommodations with regard to workload following a surgical procedure.
According to court documents Plaintiff Marthina Taylor was employed by Northern Inyo Hospital as a baker. Court heard that Taylor took medical leave from her position in May, 2014 for her surgery. Upon her return to the job site in September of that year, Taylor requested that her workload be lightened during her convalescence, but asserts no changes were made, in spite of her rights under CFRA.
The plaintiff again consulted with her physician on October 22 of that year after she re-injured herself while on the job. Court documents suggest the plaintiff was again cleared to work by her physician with specific restrictions, including a 10-pound weight limit and a requirement to rest every 45 minutes.
The CFRA plaintiff asserts she met with her direct superior together with the COO of the hospital a week later "to discuss her restrictions and what could be changed to accommodate her restrictions," Court documents stated.
The plaintiff asserts that at 10:30 in the morning on her first day back, she informed her supervisors "that the changes implemented were set up to fail and were not do-able in the time allotment provided," and "asked if other employees could help/assist in completing some of these job duties, so [Plaintiff] could concentrate on all of her baking duties."
Taylor contends that the hospital COO informed her that he "would have to confer with higher up management to make this call." Ten minutes later, according to court documents, Plaintiff "was told that Northern Inyo Hospital could not make accommodations to meet [her] restrictions."
The plaintiff also alleges pre-existing issues with her immediate supervisor prior to her surgical procedure, which may have served to complicate their working relationship going forward.
The case is
Marthina Taylor v. Northern Inyo Hospital, et al.
, Case No. 1:2015-cv-001607 – LJO – JLT, in the
US District Court for the Eastern District of California
.