Latest Revision to California Family Rights Act Goes to Committee April 24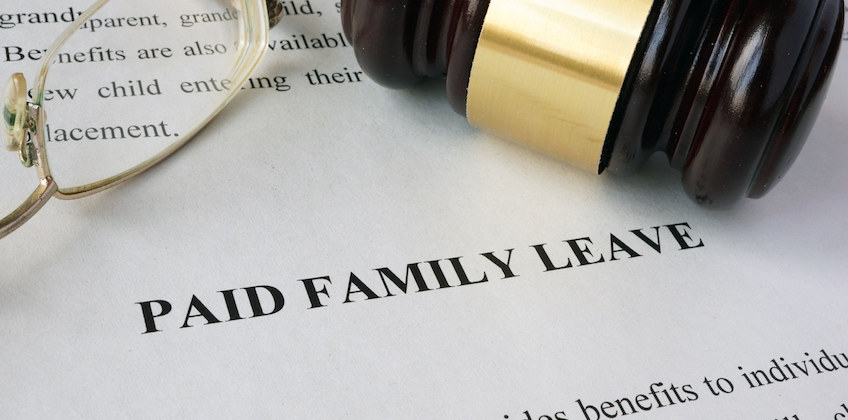 By
Gordon Gibb
Sacramento, CA: We are just beyond the one-year anniversary of an expansion to the California Family Rights Act, or CFRA, that was first brought in 16 years ago.

The most recent expansion to the CFRA, signed into law by California Governor Jerry Brown last April and taking effect in 2018, will allow people earning close to minimum wage to be paid 70 percent of their salary while on leave, while workers with higher pay, up to $108,000 annually, will get 60 percent of their salary during leave.
However, that expansion wasn't enough to prevent a push to further enhance the state's Family and Medical Leave Act by requiring a company of 10 or more workers to allow eligible employees up to 12 weeks of job-protected parental leave to bond with a new child. Current law excludes many small businesses from family leave requirements beyond women recovering from childbirth. Parental leave, as of today in California, is extended to companies with 50 or more employees.
According to the
Los Angeles Times
(09/01/16) the original effort was quashed last June. Two months later, in August of last year, the effort was revived as part of Senate Bill 654 – only to be vetoed a month later by Governor Jerry Brown, citing concerns such a provision would have on small business.
Brown had issues with a threshold of 10. Thus, the effort has been revived once again with numbers adjusted to a threshold of 29 to 49 employees – leaving the original provision of 50 employees or more intact, but adding in a new provision that would encompass businesses with 20 to 49 employees.
Senate Bill 63 is at the Committee stage and is scheduled to be debated in Committee Monday, April 24 in the state legislature.
The Family Medical Leave Act (FMLA) is actually a federal statute that provides basic rights for employees. Individual states will often augment those tenets with their own legislation, as has California with the California Family Rights Act (CFRA).
Meanwhile, a former employee of General Dynamics C4 Systems Inc. (General Dynamics) has lost an appeal of her FMLA lawsuit on a claim under the Family Medical Leave Act following allegations that her former employer violated FMLA tenets by failing to adjust her performance expectations and bring them in line with reduced hours of work.
According to court records plaintiff Loretta Cheeks had enjoyed a string of positive performance reviews across a decade with General Dynamics, which is based in Tucson. Her troubles began when she applied for – and was duly granted – reduced work hours for a year under the FMLA. All was well until a key program began to fall behind schedule, at which time Cheeks' superiors asked her to work additional hours beyond the 32 hour week she had been granted under FMLA, or so Cheeks claimed.
Cheeks was eventually dismissed, and asserts in her FMLA lawsuit that her dismissal violated the agreement she had under the Family Leave Medical Act. General Dynamics countered that the plaintiff was assigned work that should not have taken more than 32 hours in a week to complete.
The plaintiff countered that an employee granted a reduced schedule under the Family and Medical Leave Act should not be expected to complete duties assigned to someone in a full-time position – and during her original trial in 2014 requested that the trial jury be allowed to hear that assertion.
Cheeks lost her case in 2014 when a district court granted summary judgment to General Dynamics based on an assertion that Cheeks had breached a confidentiality agreement through a failure to return certain documents.
The plaintiff appealed to the Ninth Circuit, which upheld the lower court's ruling.
"The district court did not err in rejecting Cheeks' proposed instructions because the instructions that it gave adequately covered Cheeks' theory of the case," the unsigned memorandum said. "Indeed, nothing prevented Cheeks from arguing to the jury that General Dynamics interfered with her FMLA rights by firing her for failing to meet the performance standards of a full-time employee who did not take FMLA leave."
The case is
Loretta H. Cheeks v. General Dynamics C4 Systems Inc. et al.
, Case No. 15-15658, in the
US Court of Appeals for the Ninth Circuit
.