California Labor Law Disallows Discrimination against Filipino Nurses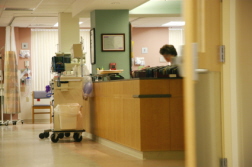 By
Jane Mundy
San Francisco, CA Neither California labor law nor the California Nurses Association (CNA) allow for discrimination: The CNA filed a lawsuit on August 18 against California Pacific Medical Center (CPMC), part of the Sutter Health Network and one of San Francisco's largest hospitals, claiming that the hospital discriminates against the hiring of Filipino registered nurses. The CNA has charged Sutter and CPMC with employment discrimination on the basis of race, ethnicity, and national origin at the St. Luke's Campus of Sutter Health's California Pacific Medical Center.

Racial or ethnic discrimination can occur when an employer refuses to hire a person because that person speaks with an accent, even if she is fully qualified for the job. The union provided evidence - produced affidavits signed under penalty of perjury - showing this is what happened at CPMC. One former nurse manager, Ronald Rivera, worked at CPMC from April 2006 to April 2010 when he resigned on good terms. "One day I spoke with Diana Karner (VP of nursing) on the phone about hiring new RNs," he attested, according to the
Los Angeles Asian Journal
. "Diana said to me that we probably should not hire any more foreign graduate nurses. She explained that patients complain because 'it is hard to understand them and be understood by them.'"
Another affidavit came from Chris Hanks, who was the Director of Critical Care from 2008 to 2009 and reported directly to Karner. Hanks attested that he was told not to hire any Filipino nurses and said that Karner told him, "The Filipinos are always related, or know each other, and that's not good. You're not to hire them."
The union provided evidence that showed in 2007 the Filipino RNs at St. Luke's were 66 percent of the nursing population. Today they have dropped to just 10 percent.
Dr. Warren Browner, California Pacific Medical Center's chief executive, said that Sutter doesn't keep track of how many Filipino nurses it employs, but then added, "The percentage of Asian nurses at St. Luke's has actually risen slightly, from 63 percent in 2007 to 66 percent today."
According to the
Los Angeles Times
on 8/19/10, these discriminatory practices stem from Sutter's plans to cut services at St. Luke's. "Sutter's discriminatory practices against Filipino nurses is as much about denying job opportunities as it is about punishing unionized Filipina nurses at St. Luke's who stood up to Sutter's plans to cut services to our community," said Lillian Galedo of the Oakland-based Filipino Advocates for Justice.
Interestingly, Filipino nurses were honored last July by the Los Angeles City Council. Eric Garcetti, president of the City Council, sponsored a commendation ceremony for the Professional Filipino Nurses Society (PFNS). The society was honored by the Los Angeles City Council for their valuable contribution and service to the Filipino nurses in Los Angeles. The commendation was also signed by Los Angeles mayor Antonio Villaraigosa. PFNS was conceived to promote professional advancement and social awareness in the community.