Longtime Chef Claims Harassment in California Discrimination Lawsuit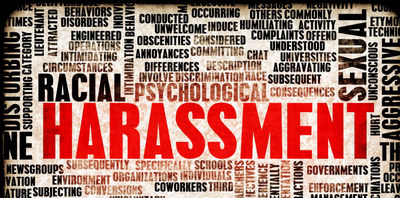 By
Gordon Gibb
Torrance, CA A man who toiled for years as a chef for Benihana National Corp. has filed a wrongful termination and California discrimination lawsuit against his former employer, accusing the defendant of denying him proper wages as well as failing to come to his aid while allegedly harassed for years by other employees until he couldn't take it any longer and resigned.

The plaintiff in the California discrimination labor lawsuit is Enrique Marquez. He claims to have worked at Benihana in Torrance for some years - from about 1990 until March 27 of this year, or about 25 years - when various alleged affronts to California labor law caused him to quit.
Marquez maintains that in addition to requiring its chefs to provide their own knives for food preparation without reimbursement of same, the plaintiff claims he was denied meal breaks during an eight-hour shift, and forced to work off-the-clock without the necessary provision for overtime.
"Throughout his employment with defendants, plaintiff performed work for defendants and was not paid for some or all hours worked," the complaint says. "Not only was plaintiff not paid for these additional hours he worked, but with respect to those occasions he was instructed to purchase food products from off-site markets, defendants did not reimburse plaintiff for the mileage he incurred using his personal vehicle traveling to perform the work of defendant," in violation of the California Fair Employment and Housing Act and the California Labor Code.
There is also a labor law discrimination aspect of his case as well.
The plaintiff asserts that during the latter years of his tenure with his place of employ, he was harassed and bullied by co-workers based on his "actual and/or perceived national origin." At various times Marquez was perceived as living and working in the US as an illegal immigrant.
The discrimination lawsuit asserts that his employer did nothing to help quell what the plaintiff asserts as a hostile work environment. On those occasions when Marquez complained to his superiors about discrimination and harassment, he was told to stop worrying about it, or so it is alleged. "Plaintiff was severely affected and suffered significant emotional distress as a result of the hostile work environment created by his co-worker," the complaint says.
"In fact, in response to one complaint, defendants dismissed plaintiff by simply telling him he should not worry about, or ignore, the harassment because his immigration status was secure," the complaint says. "Despite his multiple complaints, defendants did nothing to address plaintiff's complaints or address the increasingly troubling hostile work environment."
The plaintiff is seeking unpaid wages and overtime wages, with prejudgment interest, plus costs and attorneys' fees. The California discrimination lawsuit is
Enrique Marquez, et al. v. Benihana National Corp., et al,
Case No. BC59043Q in the California Superior Court for the County of Los Angeles.