Sexual Harassment amongst Officers—California Labor Law Violation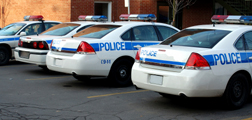 By
Jane Mundy
Concord, CA Judging from a recent settlement and separate lawsuit, it would appear that some people in uniform don't understand that sexual harassment is a violation of the California Labor Law. In March, a lawsuit was filed against a male probation officer, accusing him of sexual harassment, and yet another sexual harassment suit was settled by the city of Concord regarding an employee who claimed she was sexually harassed by a female police officer.
In what seems like a "she sued, she sued" soap opera, Concord agreed to settle with its employee Wendy Schwartzenberger, a civilian community service officer, for $150,000, which will be paid from city funds. According to the lawsuit that was filed last year, Lt. Robin Heinemann made unwelcome sexual remarks and physical advances, including patting Schwartzenberger's behind, hugging and kissing her "at least 100 times."
In 2009, forty-six-year-old Heinemann, a 23-year department veteran and the highest-ranking woman in the Concord Police Department, filed a lawsuit against the city claiming that she was harassed and discriminated against because of her gender. Heinemann said she was the target of "trumped-up" internal-affairs investigations into whether she had been dishonest and disrespectful to superiors. According to the suit, male officers who were accused of wrongdoing went unpunished. Heinemann and her attorneys, Stan Casper and Toni Lisoni, settled with the city for $150,000.
It doesn't stop there. More than a decade ago, Heinemann and other female police officers cried sexual harassment within the department and settled for $1.25 million. Heinemann was promoted to lieutenant two years later.
According to
The San Francisco Chronicle,
last November, the city of Concord agreed to settle a sexual-harassment lawsuit for $750,000. Former police officer Lisa Capocci claimed that her bosses retaliated against her when she complained that a supervisor sent "I love you" messages to her on a police-cruiser computer.
In another totally separate lawsuit involving a probation officer, and this one in Alameda, a 30-year-old deputy probation officer accused Alameda County Chief Probation Officer David Muhammad of sexual harassment and assault in 2011, and that another employee filed a claim of harassment in 2009. The $1.5 million lawsuit, which has been filed against defendants Muhammad and Alameda County, claims the deputy probation officer suffered economic harm, mental distress and anguish.
According to Amy Blackstone, a sociologist at the University of Maine, as many as 70 percent of women and 45 percent of men have experienced some form of sexual harassment in the workplace.