Pregnancy Discrimination Will Result in California Labor Lawsuit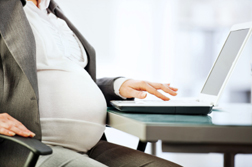 By
Jane Mundy
Los Angeles, CA It seems almost medieval that employers would fire someone for being pregnant, and incredulous to think they could get away with it. Pregnancy discrimination is a violation of the California Labor Law and the state of California has the strongest parental leave programs and protections in the nation, according to a study from 2005.
California scored top marks for having America's first paid leave program for parents of newborns and for providing disability payments for private sector employees with pregnancy- or childbirth-related disabilities, a flexible sick leave law and unpaid, job-protected leave for pregnancy-related disability. Additionally, state employees are eligible for up to 26 weeks of benefits for pregnancy-related disabilities and a year of unpaid parental leave.
And operated through the state disability system, in California, statewide family leave pays 55 percent of a worker's salary, up to $840 a week, for six weeks, for new parents - fathers also qualify, although 85 percent who use the leave pay are women.
Yet some employers in California are still violating the California labor code by punishing pregnant workers.
"The rise in pregnancy-related cases is part of a rise in motherhood cases," said law professor Joan Williams, at the University of California, adding that "Motherhood is a key trigger for gender discrimination." Even though Federal laws have changed in the past decade, making it easier to bring pregnancy discrimination cases to trial, those lawsuits brought by the EEOC have increased about threefold, from six or fewer per year in the 1990s to 16 or more per year since 2001, according to Equal Employment Opportunity Commission (EEOC) spokesman David Grinberg.
But the good news is that younger women know their rights, more so than women, say, 20 or 30 years ago. These days if employers attempt to penalize them for getting pregnant or having children, they call "sex discrimination" and are more likely to sue their employer.
In 2009,
Darlene
filed a lawsuit against her employer after he threatened to terminate her. "My boss told me that I could take as long as I wanted on my maternity leave because I wouldn't be needed back," says Darlene. "Of course I took mat leave and I told them that firing me was against the California labor code so I returned to work, but it was part time: they took away all of my duties except payroll."
Darlene's attorney has filed a discrimination claim against her employer. Even with countless pregnancy discrimination settlements nationwide, women are still illegally fired for having a baby. A recent incidence may be good news for Darlene.
In February 2012, a female employee was awarded $148,000 - including back pay, interest and damages - or being illegally fired by HCS Medical Staffing in Milwaukee - she got pregnant and went on maternity leave. In this case The US Equal Employment Opportunity Commission got involved and filed charges against the bookkeeper's employer after she was accused by the owner of "using pre-natal doctor appointments as an excuse to play hooky from work." Adding insult to injury, she was in the hospital recuperating after a Caesarean section when she was notified of her termination - by mail.
The California Fair Employment and Housing Act states that:
It explicitly prohibits employers from harassing, demoting, terminating, or otherwise discriminating against any employee for becoming pregnant, or for requesting or taking pregnancy leave. The Act applies to all employers that regularly employed five or more full-time employees in the preceding year.
The California Pregnancy Disability Leave Law ("PDLL") is part of the California Fair Employment and Housing Act, and requires employers who employ 5 or more employees to provide employees who are disabled by their pregnancy a reasonable period of leave, not to exceed four months. An employee who is disabled by her pregnancy and entitled to PDLL leave may take the leave all at once, or in increments. An employer is not required to pay wages to an employee taking PDLL leave, unless it has a policy of continuing the payment of wages for other types of temporary disability leaves.
However, the employer may require the pregnant employee to use, or the employee may elect to use, any accrued sick leave during the period of leave. For most purposes, employees who are on pregnancy disability leave must be treated the same as employees on other types of disability leave in terms of pay, benefits and other terms and conditions of employment. There is no length of service requirement, so even recently hired employees are eligible for this leave.
In addition, in California, once the employee has given birth, she may be entitled to an additional 12 weeks of leave "for the reason of the birth of a child" under the California Family Rights Act ("CFRA"), which is California's version of the FMLA. Entitlement to CFRA leave for birth of a child depends on, 1) whether the employer employs more than 50 employees within a seventy-five-mile radius; and 2) Whether the employee worked more than 1250 hours in the 12 months preceding the first day of the requested CFRA leave or any pregnancy disability leave; and 3) Whether the employee has more than one year of service with the employer.