"Can I Be Fired If I'm Disabled?" Attorney Answers California Labor Law Issue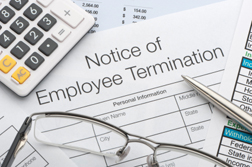 By
Jane Mundy
Oakland, CA "Can my employer fire me if I am disabled?" is one of the most common complaints a California Labor Law attorney hears. "Being disabled is no guarantee that you won't be fired," says attorney Randall Crane, Law Office of Randall Crane, "but at the same time there are disability rights, particularly in the state of California."

Casey, who was recently terminated from his job as an Engineering Technician, wants to know if his employer has violated the California labor law by wrongfully terminating him, specifically due to a Workers' Compensation claim. Furthermore, termination due to disability is discriminatory. LawyersandSettlements asks Randall Crane to discuss Casey's complaint.
Casey: A week after wrist surgery this past May I returned to modified work for a few weeks. My employer decided that I wouldn't do that type of work anymore and sent me home. I've collected Worker's Compensation Temporary disability benefits since June. Can he make me stay home from work?
Randall Crane (RC): The employer doesn't have a right to send an employee home if there is modified work available. But Casey must perform this work if his doctor gives the OK. If Casey refuses to do this work, he can possibly be terminated, subject only to the Family Medical Leave act.
If you collect Workers Comp (WC) and your doctor releases you back to work, you must accept your doctor's decision if you can work within those restrictions or subject yourself to termination and loss of WC benefits.
On the other hand, the employer is obligated to make work available if feasible. Obviously there are a lot of gray areas. If Casey attempts to do the work and he has acute pain, goes back to doctor and says he can't perform, his doctor can modify the terms of the "back to work" order and, in that case, he goes back to full temporary disability benefits.
Casey: At my last doctor's appointment, he released me back to work with restrictions limiting how much weight I could lift with my right hand, and other limitations. When I reported to work with these latest restrictions, I was sent home and told to return on the following Monday
.
RC: It sounds like the employer has a problem with these further restrictions and they decided??"truthfully or not??"why not include this employee in reduction of the workforce [below].
Casey: Monday morning my badge access was deactivated and I was given separation papers. HR told me that there was no work for me and that they would have laid me off in July (along with about 20 other people) but they were waiting for me to get healthy.
RC: I'm rather skeptical of that statement but it certainly does raise the possibility of disability and WC discrimination. If you injure yourself trying to be a loyal worker and your employer lays you off but doesn't tell you for 60 days, that's not a great show of employer loyalty…I don't know what truth lies behind this??"is the employer not being candid?
The ultimate problem is that this employee has not gone to a WC attorney to get a detailed resolution of this question. This is a situation
where small differences of fact will lead to wide differences of result
.
Casey: HR advised me to apply for unemployment insurance (UI) benefits as soon as I got home
.
RC: Telling Casey to apply for UI while on disability is ludicrous??"it is not available. It is possible that you can be partially eligible for UI but I don't think that is what is going on here.
Casey: I asked the WC doctor if I could get a new job; he said as long as the new job follows my work restrictions. I have been an Engineering Technician since I graduated high school in 1997 and don't have training to do anything else. Unfortunately, Engineering Technicians (in general) must have full use of both hands
.
RC: My impression is that Casey does assembly on a high level or works with sophisticated tools so both hands are required. Even so, he is better than most to come out of this with a good job, and he has a good work history. Again, I can't understand why he didn't go to an attorney right away.
Casey: I believe that I was terminated because I still can't use my right hand fully, but I can't get assistance from the ADA because it hasn't yet been determined if I have a permanent disability??"I'm in limbo
.
RC: I'm not suggesting that Casey is depressed, but one of the problems in counseling injured persons is to be aware of the effects of depression that often accompany an injury. Many employees who are injured do not see clear avenues in front of them and many do not realize that psychological and psychiatric assistance is available if they explain depression to their doctor.
When a person has a good array of choices it is imperative that they maintain a stable frame of mind. A general practitioner and WC doctor should be made aware of depression; they may refer a person to counseling and possibly prescribe medication??"both for short- and long-term depression. And an attorney working with injured employees needs to be very perceptive of this.
Casey: I don't know if I qualify to file a complaint with the EEOC
.
RC: You do qualify for EEOC but don't apply before speaking with an attorney because it might be advantageous for you to go with the DFEH??"the Department of Fair Employment and Housing (the California equivalent of the EEOC). Great care needs to be used before filing a written complaint because the facts set forth tend to frame up your case. Many people believe these government agencies, which are set up to help those discriminated against, actually work against them. And sometimes they are right.
Casey: HR gave me paperwork for a severance package but I don't want to sign until I know what assistance I qualify for. However, I need to sign it to get my severance pay and three months of medical insurance that it offers
.
RC: It sounds like Casey is afraid of losing his health insurance. Does the severance package include three months medical insurance before his COBRA kicks in?
The severance package doesn't sound like a good deal because Casey already has disability benefits and unless there are other health problems, it's hard to see what going on COBRA will gain. It is better to recover from disability and then apply for ordinary health care.
Casey is better than most: he has benefits and is working in a profession where disability can be gotten around with retraining??"under WC he is eligible for retraining which should deal with the hand problem. Casey also says he is getting therapy and his Temporary Disability payments will continue until the doctor releases him back to work with no restrictions or determines that he has a permanent disability.
Ultimately, any severance package or government applications should be reviewed by an attorney.