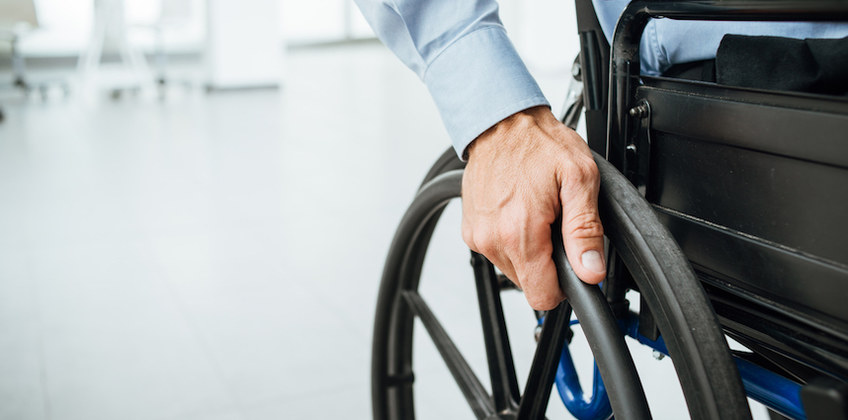 CA Labor Law: Fired While on Disability
By
Jane Mundy
Buena Park, CA Robert believes he was terminated because his employer and insurance company wanted to avoid paying his disability claim. According to Robert, even though his doctor stated he was unable to work, Pitney Bowes claimed that his doctor "didn't send enough information" to justify a wrongful denial and termination, and that is a violation of California labor law.
Even though California is an "at will" state, disability discrimination applies to "at-will" employees like Robert. Employers may terminate workers on the basis of any type of behavior they deem unacceptable, although laws and court interpretations of these laws have protected some types of behavior when the employer's retaliatory action is deemed: 1) a violation of public policy; 2) a violation of an implied contract between the employer and the employee; or 3)
an act of bad faith
. An act of bad faith is the recognition of an employer's duty to treat employees fairly.
"My HR representative told me that I had to go into the office and fill out a leave of absence… I asked him to mail the form. Instead, I got a termination notice in the mail". Is it illegal for a company to fire Robert for applying for disability benefits after his doctor said he couldn't work for a month?
"My benefits were cut off because my disability manager, who represents my employer, claims my doctor wasn't sending the current diagnostics that they wanted," says Robert. "But my doctor said they mailed and faxed and emailed them - and I have proof.
"Last October my doctor said my blood pressure was sky-high and my heart was beating so fast I had to take time off, at least a month. I even wound up in the hospital for 10 days - I thought I was going to have a heart attack. (Luckily my benefits covered the hospital bills, well over $20,000.) I was supposed to return to work in November but my blood pressure was still up and down so my doctor said I shouldn't return to work until August 2011.
"My employer terminated me in July. My HR representative told me that I had to go into the office and fill out a leave of absence.
"'I can't come into the office because I am disabled,' I told him over the phone.
"'If you want to mess up your job, that's up to you,' he said.
"I asked him to mail the form. Instead, I got a termination notice in the mail. Apparently the boss at HQ said they had to fire me because I left on my own accord and I 'abandoned my job.' I have that in writing. I told my doctor that my benefits were terminated two months before I was fired; she said that I should get a lawyer ASAP.
"Finally I got a letter from my insurance company stating that I could qualify for COBRA but I need to respond right away because my insurance through Pitney Bowes, which covered short-term disability, was going to end soon. But through my payroll deductions I had paid into insurance for long-term disability (LTD) for the past seven years.
"I believe I was wrongfully terminated because my employer didn't want to pay my LTD - and I believe that is a violation of the California labor code. I have the employer manual that says I should be covered and it shows how much I have paid into the policy. This is so frustrating. I am currently collecting state disability, which is only $640 every two weeks."
Many employees are shocked to discover the lengths their employers will go to in order to justify termination. In Robert's case, he was also denied a rightful disability claim. An experienced attorney can assist California employees like Robert in seeking some form of remedy for California labor law violations, including compensation, job restoration, applying for benefits and appealing on their behalf if their long-term disability claim is denied.