California Labor Law, Discrimination and Permatemps
By
Jane Mundy
San Diego, CA In 2006 Sagun was hired as a chemist by a large corporation and was told that after 6 months, his temporary position would change to full-time. But more than two years later, Sagun was still a 'permatemp', whose rights are murky when it comes to the California labor law. But Sagun also believes he was racially discriminated against, and the California state labor law is clearly opposed to any form of discrimination.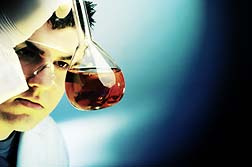 "For the first 6 months I was temporarily employed, I didn't get any benefits at all, just a salary for the days worked," says Sagun. " After 6 months I asked my supervisor about my employment status??"I was worried about future work??"and she told me that I would get paid as a temp until I was hired full-time, which would happen within a year.
Instead, I didn't get any full-time job offers from that company but after the year I was offered a job in another department, same company. My supervisors and the head of the department asked me not to transfer because they said they needed me and I was going to get full time status immediately. It was also discussed with the director of HR. I did not accept the offer to transfer because I was asked to stay in my old position. But they didn't hire me full time??"and I don't think they had any intention of doing so.
I worked as a permatemp for two years and two months, without any benefits. I didn't have health insurance; I never received vacation pay and I never received sick pay or 401K. As well, someone else in the company was in the same situation??"he was from China??"but he eventually got full time after working there for about two years.
The promise they made to hire me full-time was a verbal offer; they said if I agreed, they would write up a contract. My complaint is that I was kept as a temp employee for two years and during this time they hired about 6 other scientists, all Americans. I believe I was discriminated against because of my race??"I am East Indian. I became a US citizen in December 2006 but it didn't seem to make any difference. I was fired July 17th, 2008 without any reason. They just said my temporary employment had ended.
I have two complaints: the permatemp problem and the discrimination issue. I filed a complaint with the California Labor Board but they asked me to contact the Fair Employment and Housing department because the labor board doesn't handle racial discrimination cases. Instead I contacted a lawyer and I am in the process of gathering all my documents including my initial offer from the company, my performance reviews and my stock options--which they offered in March, 2008. I signed the stock option papers but I don't understand how I can get stock options when I was a temp.
My lawyer is currently reviewing everything and will get back to me. I am hopeful that if I qualify for a lawsuit, I can get compensated for all the benefits I was denied for more than two years."
Permatemp lawsuits
Sagun and countless other people like him are often hired by companies as "permatemps" to avoid paying them health benefits. But is Sagun's employer breaking the law by keeping him as a temp for more than two years?
If the employer is looking to class people as "temporary," in order to avoid paying benefits or compensation, yet otherwise treats the employees as full time employees, they may be in violation of the California labor law.
Sagun's issue reflects the most abusive permatemp employment situation-- when a worker classified as temporary works alongside regular employees doing similar work for a long period, usually without comparable benefits. By claiming the employee as temporary, the employer avoids paying for benefits and possibly pays a lower hourly wage. The employer can also benefit because it has no direct responsibility to the employee. Permatemp employees such as Sagun can be fired or laid off at any time, as they have no career service protection or seniority. Add to that the possibility of racial discrimination…
Clearly, Sagun was exploited by being denied the wages, benefits, and employment rights enjoyed by other employees. He likely has a case against his employer: class action lawsuits have been decided against similar companies that generally involve violation of ordinances or rules limiting the length of service of such workers. Two California labor law cases address the issues of public employees who were improperly considered "temporary" when they were actually employed as regular, permanent employees. The class action lawsuits involve the Los Angeles County Fire Department and the employment practices of the Metropolitan Water District.
And in October 2004 an opinion from the US Department of Labor said "many temps can be counted as part of the employer's workforce in deciding if the Family Medical Leave Act (FMLA) applies to that employer." The opinion says "routine temps," who have a "continuing relationship" to the employer should be counted in determining whether the employer has the minimum 50 employees necessary to qualify for the FMLA: Sagun clearly qualifies.